Many of you may have seen these point-of-purchase displays but didn't know the trademarked name— Lamà. This type of display has been used in Europe for many years. The reason it is so popular in Europe is because of the limited retail space. Made of cardboard, rubber bands and held together by an innovative and patented design by Marins, enables it to fold out, install automatically and fold flat. There are many knock-offs but we have found the patented version to work the best. The point-of-purchase displays range from the very simple: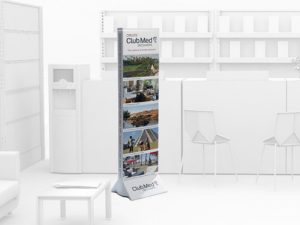 To the more complicated: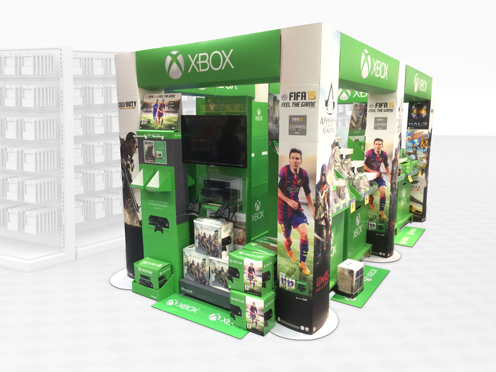 Its compact and lightweight design allows the Lamà to be easily transported and shipped at a low cost. Eco-friendly materials and a small retail footprint can appeal to a variety of costumers. The Lamà can give a product or advertisement a short-term or permanent display with the option to customize the shape, size, and color. This is how easy it is to set up a Lamà:
Here is a link to our YouTube page that shows a better demonstration of how easy it is to set up a Lamà.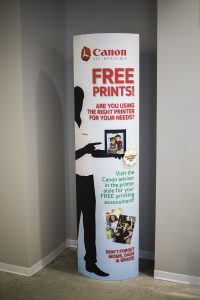 JDA has used the Lamà for many of our clients. It has ranged from large scale promotions to one offs for a single retailer. Below is a Lamà we created for Canon. It was used in stores by their sales representatives to encourage shoppers to try the Canon mobile printing app to print one of their photos from their phone.
If you decide that this display type is a perfect option for your retail needs, be sure to go to a licensed manufacturer. Below is a link to find a local manufacturer.